N-Tech
---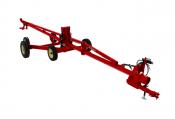 Trailer Lagoon Prop Agitator
Available in 31', 41', 51', and 64'. Up to 50,000 GPM agitation flow. Boat prop style agitator. Attach hydraulic submersible and manifold system for pumping capabilities.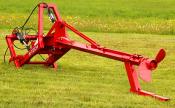 3 Point Maxi Prop Agitator
Fits through 3 x 4 foot holes. Available in 12 FT or 20 FT Lengths. Double grease guns for bottom bearing and seal kit. Adjustable foot for Agitation and different depths. High torque, constant velocity PTO shaft with 40° angle.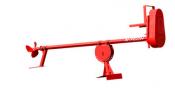 Electric Swivel Prop Agitator
Best for small reception pits or small tanks. Electrically or hydraulically driven. Multiple power pack options available. Mounted on turret for flexible depth and angle of agitation. Swivel mount locks in place.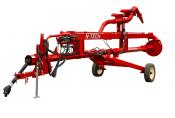 Trailer Lagoon Pumps
Available in 31', 41', 51', and 64'. Operates at 6000 GPM in dairy manure. 540 or 1000 RPM operating speeds. Abrasive resistant steel for sand-laden applications.
---