JAMESWAY
---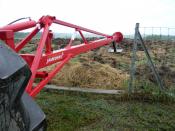 JAMESWAY MANURE AGITATOR
MODEL(S):
18, 20, 22, 32, 42, 52
Agitators have an 8'' x 8'' main beam. Built with a triple sealed lower chamber. A bolt-on foot plate adds more stability to the product. Reinforce edges on the blade quickly homogenize the manure. Both Prop Manure Agitators are equipped with a Weasler L55 PTO Shaft. Trailer mount and 3-point models available.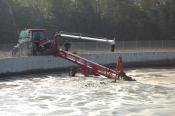 Pumpeller Hybrid Lagoon Pump
MODEL(S):
19, 22, 25, 32, 42, 52, 62
Available in 3-Point mount (19 ft / 22 ft / 25 ft) or Trailer models (32 ft / 42 ft / 52 ft / 62 ft), the PUMPELLER uses the same powerful driveline and frame as the proven Ultra-Pump models. Features such as the giant flapper valve and the 8" discharge let you handle big volumes, while the unique swivel cannon aims the high-pressure blast anywhere you wish with no loss of flow.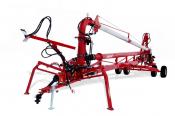 Ultra-Pump and Power-Boom Loading
The Ultra Pumps are available with four choices of impeller or impeller/propeller ranging from 100HP to 225HP and three choices of wheel kit including over-wall configuration. Includes wear resistant impeller, hydraulic hitch adjustment, 8" heavy duty steel discharge pipe and the patented Jamesway Full-Flow swivel cannon. Choose from manual or hydraulic folding front stabilizers. The 8" diameter loading pipe is 25 feet long and can be operated to either side of the tractor.
---